Oct 29, 2020
Midwest Industrial Supply Launches Seasonal Rail Switch and Third Rail Anti-icing and Deicing Systems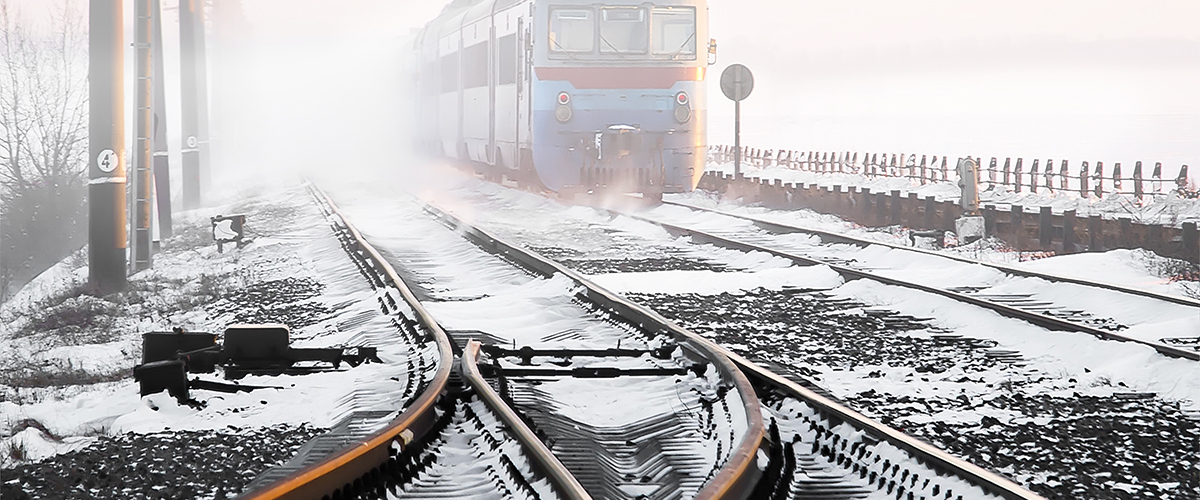 Canton, Ohio – Oct. 29, 2020 – Midwest Industrial Supply, a leader in anti-icing and deicing innovation, today announced the official 2020 launch of its seasonal rail switch ice prevention system and third rail anti-icing and deicing system, both engineered specifically for the transit/metro and rail industries.
The two Midwest systems help transit systems and railways run more reliably, efficiently, cost effectively and safely. These systems defy the effects of rain, sleet, snow, wind and gravity, and are proven effective for temperatures below 0° F down to as low as -70° F.
Midwest's rail switch ice prevention system includes the Ice Free Switch® anti-icing agent and Power Treator® custom applicator, as well as track and switch brooms. The company's third rail anti-icing and deicing system includes the Zero Gravity Third Rail® anti-icing agent and Ice-Slicer® spray system. Midwest also offers Enviro-MltTM, a liquid ice melter.
"Winter is the most challenging season for railway operation," said Eric Vantiegham, Midwest's assistant director, specialty products. "Trains become disabled, schedules get delayed, people and loads get stranded, and crews are overstressed. Midwest's rail anti-icing systems are a proactive way to avoid these issues. And our rail deicing systems are among the most effective in the industry."
With nearly 40 years of railway anti-icing and deicing experience, Midwest's chemists, engineers and application experts are always pushing the envelope to develop cutting-edge processes, products and services.
Zero Gravity was engineered specifically for third rails and uses smart-fluid technology co-developed by NASA/Ames Research Center and Midwest. Ice Free Switch was designed specifically for rail switches.
Midwest develops its anti-icing and deicing solutions in its own lab, and the company manufactures its own spray systems to ensure optimal application. Midwest remains fully committed to safety while protecting the environment.
Midwest also carries more patents and certifications than any other company serving the railway industry, guaranteeing unparalleled results.
Engineers seeking a winterization program for railways should contact Eric Vantiegham at 866-662-3878 or visit the rail switch ice prevention system and third rail anti-icing and deicing system pages on Midwest's website.
Midwest Industrial Supply is a pioneer in the fields of dust control, soil stabilization, rail lubrication and anti-/deicing products, having helped to found the industry almost 50 years ago. Since then, Midwest has constantly innovated in the field, always staying ahead of the competition with new breakthrough technologies.