Oct 7, 2020
Midwest Industrial Supply Teams with Moffatt Supply Ltd. on MineKleen® Underground Mine Dust Control System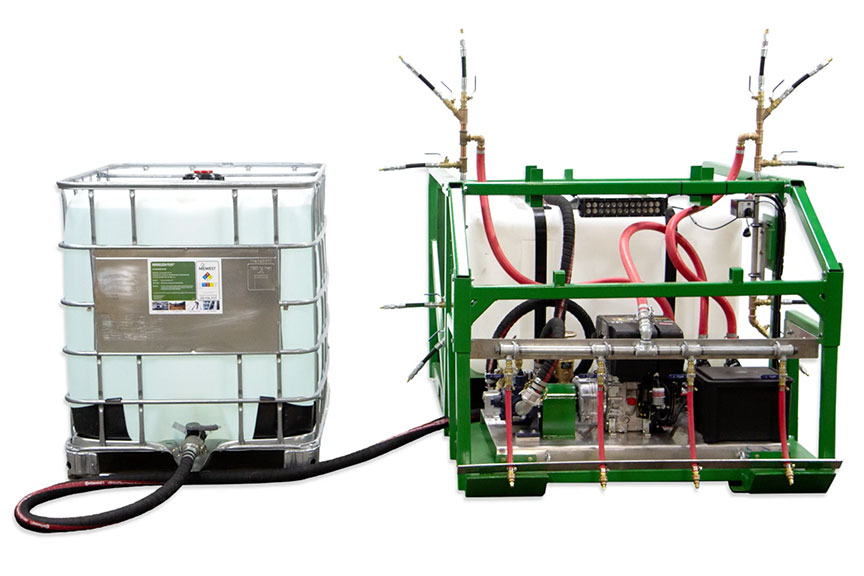 Canton, Ohio – Oct. 7, 2020 – Midwest Industrial Supply, the leader in dust control and soil stabilization innovation, today announced its partnership with Moffatt Supply Ltd. to offer the MineKleen® Underground Mine Dust Control System in the Alberta, British Columbia, Ontario, Manitoba and Saskatchewan provinces of Canada. Moffatt will offer Midwest's MineKleen System effective immediately.
"Since 1955, Moffatt has been instrumental in supplying vital products to the Canadian mining industry," said Jim Silva, vice president of Midwest's mining unit. "With Moffatt's expertise and knowledge, we expect this new partnership to be a win-win situation."
"When our team reviewed the MineKleen and tailing dust control information, we were excited to share it with our mining customers," said Brad Haight, general manager for Moffatt. "It's an excellent new solution to a longstanding issue for our customers."
The MineKleen System is engineered for maximum dust control in hard-rock underground mines. The system can eradicate up to 95 percent of dust while reducing water usage by up to 95 percent. The system – designed by miners – is the result of years of research in some of the harshest underground mine conditions. The Midwest team brings decades of cutting-edge molecular technology to this new system.
Midwest developed the MineKleen Plus proprietary chemical formulation consisting of a synthetic fluid plus polymeric binder system. This system binds fines together, creating a pavement-like strength that gets stronger with use. Midwest's proprietary formulation is environmentally safe, verified by several Canadian authorities and the U.S. EPA.
The system also includes the MineKleen Sprayer, a unique distribution system designed specifically for underground mines. It enables the formulation to be applied to roads, backs and ribs at the same time, enhancing productivity.
Mining engineers in Alberta, British Columbia, Ontario, Manitoba and Saskatchewan seeking underground dust control solutions should contact Dan Carpenter at 888-762-3695 or visit MineKleen.com.
Moffatt Supply Ltd. was formed in Atikokan, Ontario in 1955 by Robert C. Moffatt to supply products to local mines. The company has nine locations, in Alberta, British Columbia, Ontario, Manitoba and Saskatchewan, and serves customers in the hard rock mining, coal, potash, tar sand, power plant, construction, logging and railroad industries.
Midwest Industrial Supply is a pioneer in the fields of dust control and soil stabilization, having helped to found the industry almost 50 years ago in Canton, Ohio. Since then, Midwest has constantly innovated in the field, always staying ahead of the competition with new breakthrough technologies. Midwest's products focus on controlling dust at the molecular level, offering long-lasting, demonstrable results.